Puppy Visits and Playtime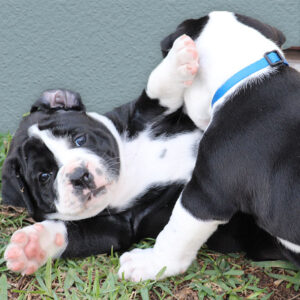 Adding a new puppy or several puppies to your family is a lot of work. In addition to puppy-proofing your home, cleaning up after puppy accidents, caring for puppies can be a major lifestyle adjustment.
If you work, then you may need help during the day to feed and spend time with your little furry friend.
We can help you with this. When we arrive for a puppy visit,
We make sure your puppy has fresh and abundant water available.
We will feed your pet according to your instructions using the kibble you provide.
We will assist with housetraining.
We will provide supervised playtime and reinforce any basic obedience commands or socialization goals you have discussed with us.
We will spend thirty (30) minutes with your pet(s).
Your pets, keys and property are covered by our Insurance and Bonding policies.
Of course, it goes without saying that we will make every attempt to clean up after puppy accidents.
Depending on your needs, Puppy Visits and Playtime fees start at $40.00* per visit.
*An additional fee applies to visits that fall on a holiday.