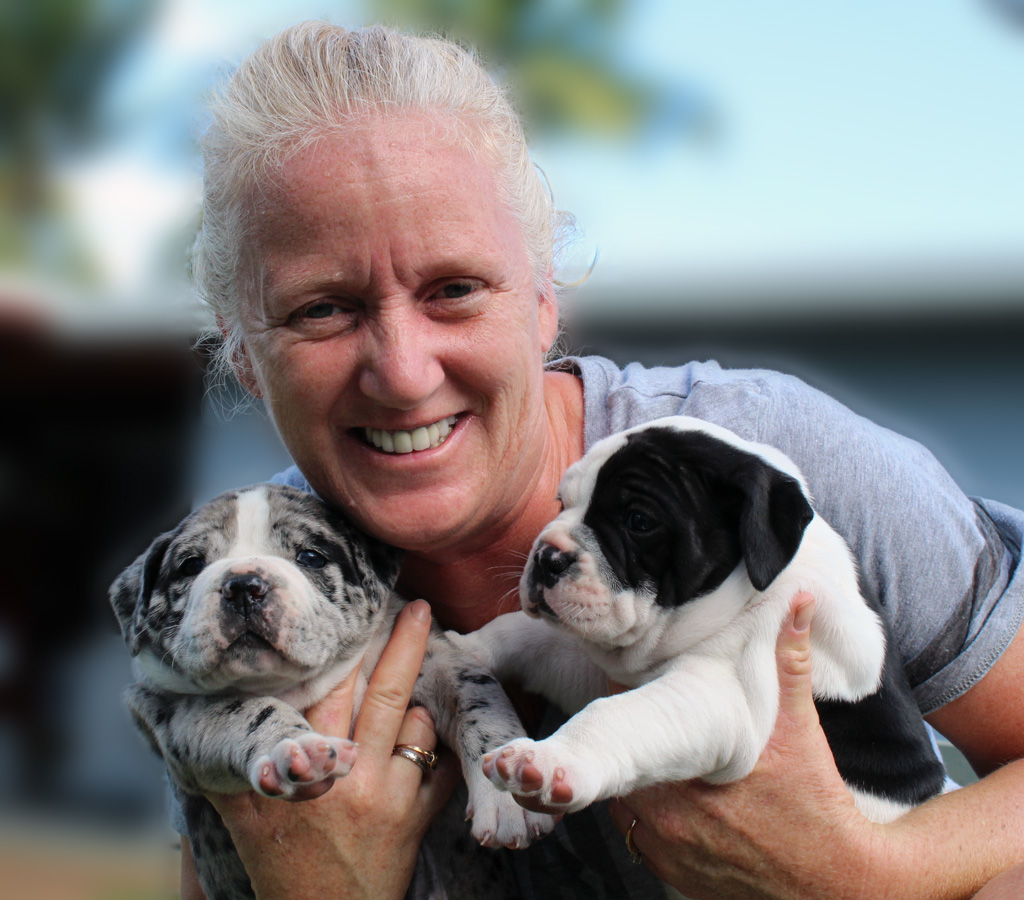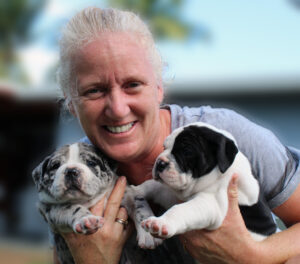 Alapaha Blue Blood Bulldog

Our dogs are fully health tested

Puppies will be registered with ABR

Puppies come with a Florida Health Certificate

Canine Good Citizens title
I love the Alapaha Blue Blood Bulldog breed because of their affection and adaptability.
I feel so privileged to spend every day around these incredible dogs. My bulldogs live with me in my home and I make sure to feed all my dogs a balanced diet. Moms, Dad and puppies get regular training, exercise and are properly socialized.
I do everything I can to make sure your puppy will be healthy and happy in their new fur-ever home.
I started a breeding program after my first dog show! The judge told me about my dog's heritage and genetics of the breed.  So, I wanted to better the breed. My first female was fully health tested and bred to a much better male, and now all the dogs in my line are health tested.
I start training the puppies 4 weeks old and by 8 weeks they are crate trained and ready for there fur-ever homes. I start potty training here before they leave so, it is easier for new parents. I use enrichment games so the puppies learn about stairs, wheels and different types of surfaces.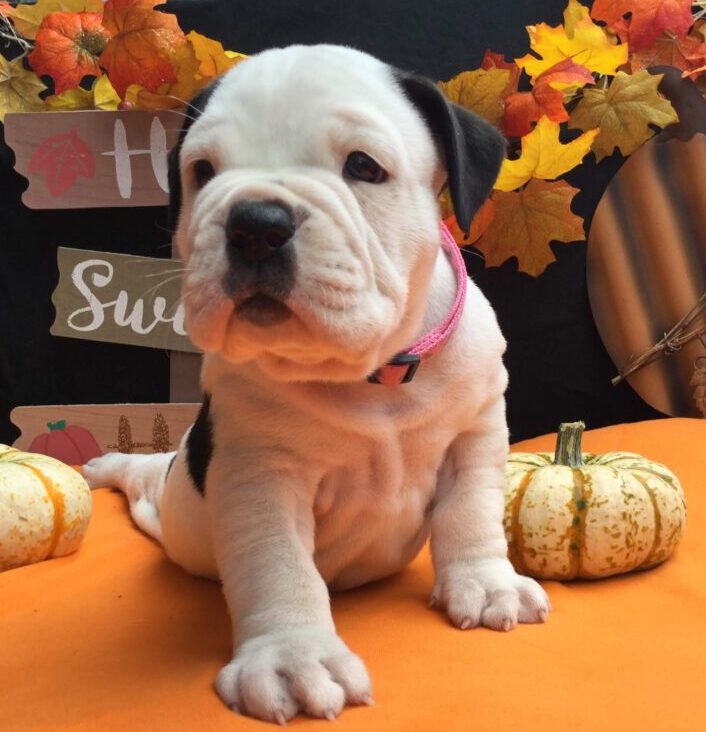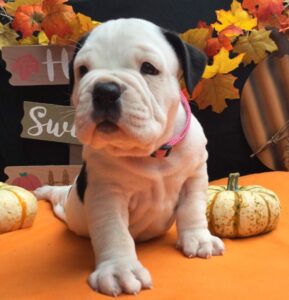 Our Blue Blood Family

About Alapaha Blue Blood Bulldogs

Males tend to be 20 to 24 inches at the withers and weigh from 70 to 90 lb Females average 18 to 22 inches at the withers, 55 to 75 lb.
Alert. Protective. Intelligent.
These are the qualities of the Alapaha Blue Blood Bulldog, whose name connotes its regal bearing. Alapahas are said to make wonderful companions. They are also excellent watchdogs and are fiercely protective of whatever they are asked to guard. The Alapaha has a sturdy, muscular frame and is powerfully built, agile, and athletic.
History/Origin
The origin of the Alapaha Blue Blood is unverified before 1979.  It is thought the dogs were first brought to America in the early 18th century.  It, unlike its "English" counterpart, was continuously bred for utility and stamina, whether it be guard work, farm work, or as a family companion.
Like the American Bulldog, the Alapaha is a descendent of the original Bulldogs that came to the U.S. from England in the 1700s. The breed was established in 1986 by the American Research Foundation, in the working dog category. From 1986 to 2001, ARF has registered or pedigreed just under 700 Alapahas.
Ease Of Training
Alapahas are quick learners and are easy to train. Young puppies can be easily house-trained and should be socialized as early as possible. If raised correctly, your Alapaha will be a wonderful companion who will protect you and your family only when required and without any undue aggression towards strangers or other dogs.
They are not particularly active when indoors. They like to run around and play once outdoors as well as going for long walks on a leash or harness.
Want more information about the Alapaha Blue Blood Bulldog? Check out the official  website: https://www.alapahabulldogregistry.com